COUNTDOWN: DAYS HRS MINS SECS
LETTER FROM THE PRESIDENT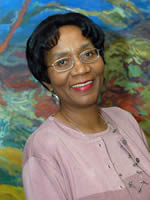 There is a lot of good news to share since my last message.  First, we are happy to announce that we have become an affiliated association of the Academy of Management.  We were welcomed as the latest affiliate by President Deborah Shapiro at the annual meeting held in Anaheim, California in August.
While all affiliates operate autonomously, there will be opportunities for us to collaborate with AOM on specific projects.  Another benefit of our affiliate status is being able to provide opportunities for our members to engage with one another at annual meetings of AOM.
I would like to thank all of the members of the Executive Committee who have worked hard since the inception of AFAM for the progress we have made.  In our application for affiliate status, we were able to point to a number of accomplishments that support our mission to become the premiere association for academics who focus their teaching and research on management in Africa. We also want to thank each of you for being a faithful member of AFAM. Your continued support is important to our future success.