COUNTDOWN: DAYS HRS MINS SECS
MESSAGE FROM AFAM PRESIDENT
23 December 2017

Dear AFAM Community: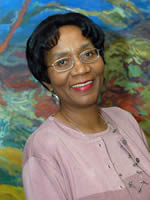 We are in the final stages of the arrangements for our 4th Biennial Conference to be held at the School of Commerce, College of Economics and Business, Addis Ababa University, Ethiopia.  I want to express my profound appreciation for the work of the Program Committee of AFAM headed by the conference co-chairs, Judy Muthuri and Constant Beugré.  They have worked throughout the past two years to make sure we offer the very best experience to delegates.  I want to thank the local organising committee co-chaired by Abeba Beyene Mengistu and Amanuel Tekleab for all of the local arrangements.  The conference promises to be intellectually stimulating.  I would like to thank of all you who submitted PDWs, symposia, and papers.  In the end it is these presentations that form the core experience for delegates.
 
There are a number of AOM Conference sessions this year that focus on Africa related topics. We have compiled a listing of these sessions and hopefully you have received your copy. AFAM will hold its annual caucus and business session on Monday, August 7 at 8 am. Our social will be held on Monday evening from 6 p.m. at Sweet Georgia's Juke Joint. If you are attending AOM, we hope to see you at these events.
 
In addition to the formal sessions, we also have a number of other events.  There will be a pre-conference doctoral and junior faculty consortium as well as a session offered by the editors of the Academy of Management Journal.  We have planned some very interesting experiential visits.  These visits will allow attendees to gain insight into the business and institutional landscape of Ethiopia. A highlight of the conference will be a visit to the Africa Union which has its headquarters in Addis Ababa. Our opening and closing ceremony will be a mix of cultural entertainment and formal activities. Our keynote address at the opening ceremony will be delivered by Dr. Beatrice Khamati Njenga, Head, Education Division, Department of Human Resources, Science and Technology, African Union Commission.
As you know, we held our recent elections. The new members of the executive and leadership including our incoming President, Professor David Zoogah will be inaugurated at our closing ceremony.
 
This will be my last official message as President of AFAM. I want to thank you all for your contributions to AFAM's success. Without your steadfast involvement and support we would not have come as far as we have in our short history.
I wish you and your loved ones a wonderful year end and best wishes for a peaceful and prosperous 2018.  
      Professor Stella Nkomo, President.